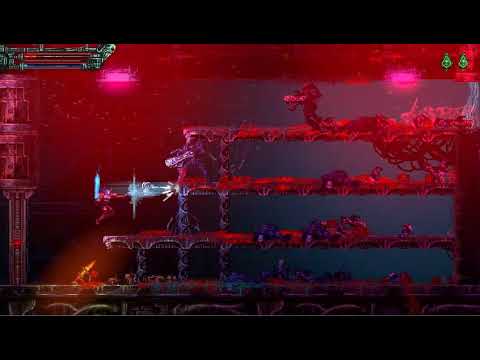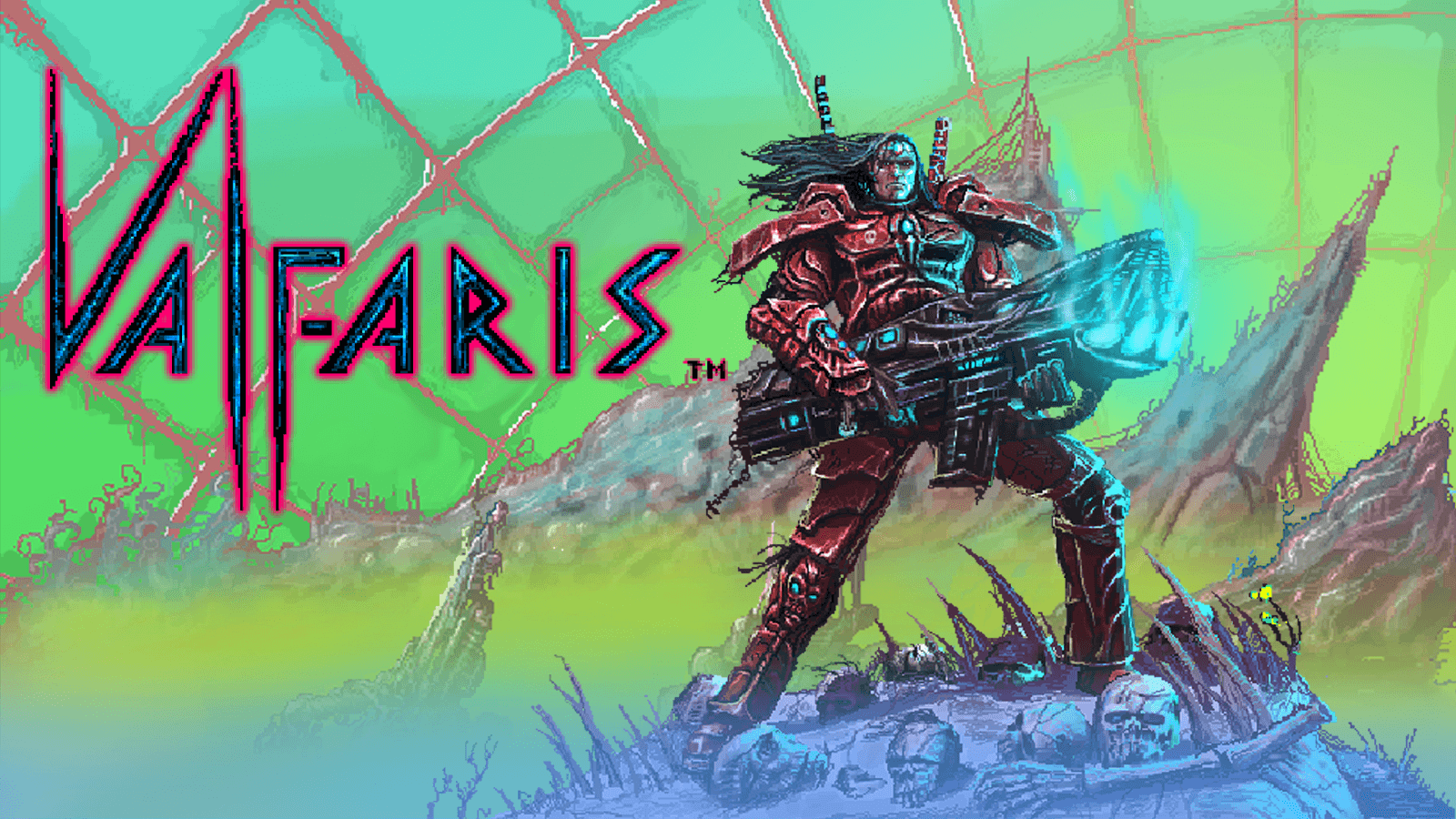 Valfaris is a heavy metal infused 2D action-platformer and the next game from the team behind Unity Awards finalist, Slain: Back From Hell. Brutal combat. Deadly enemies. Stunning pixel art. Savage soundtrack. Get ready to rip the galaxy a new wormhole!
After mysteriously vanishing from galactic charts, the fortress of Valfaris has suddenly reappeared in the orbit of a dying sun. Once a self-contained paradise, the grandiose citadel now plays host to an ever-growing darkness. Therion, a fearless and proud son of Valfaris, returns to his home to uncover the truth of its doomed fate and to challenge the arcane evil at its very heart.
Savage
Reduce foes to piles of gibs with an array of beautifully brutal weaponry

Twisted
Journey through tainted environments as you venture deeper into Valfaris

Stunning
Gorge your eyes on devastatingly awesome pixel art crafted by Andrew Gilmour

Loud
Experience a seismic soundtrack recorded by extreme metaller Curt Victor Bryant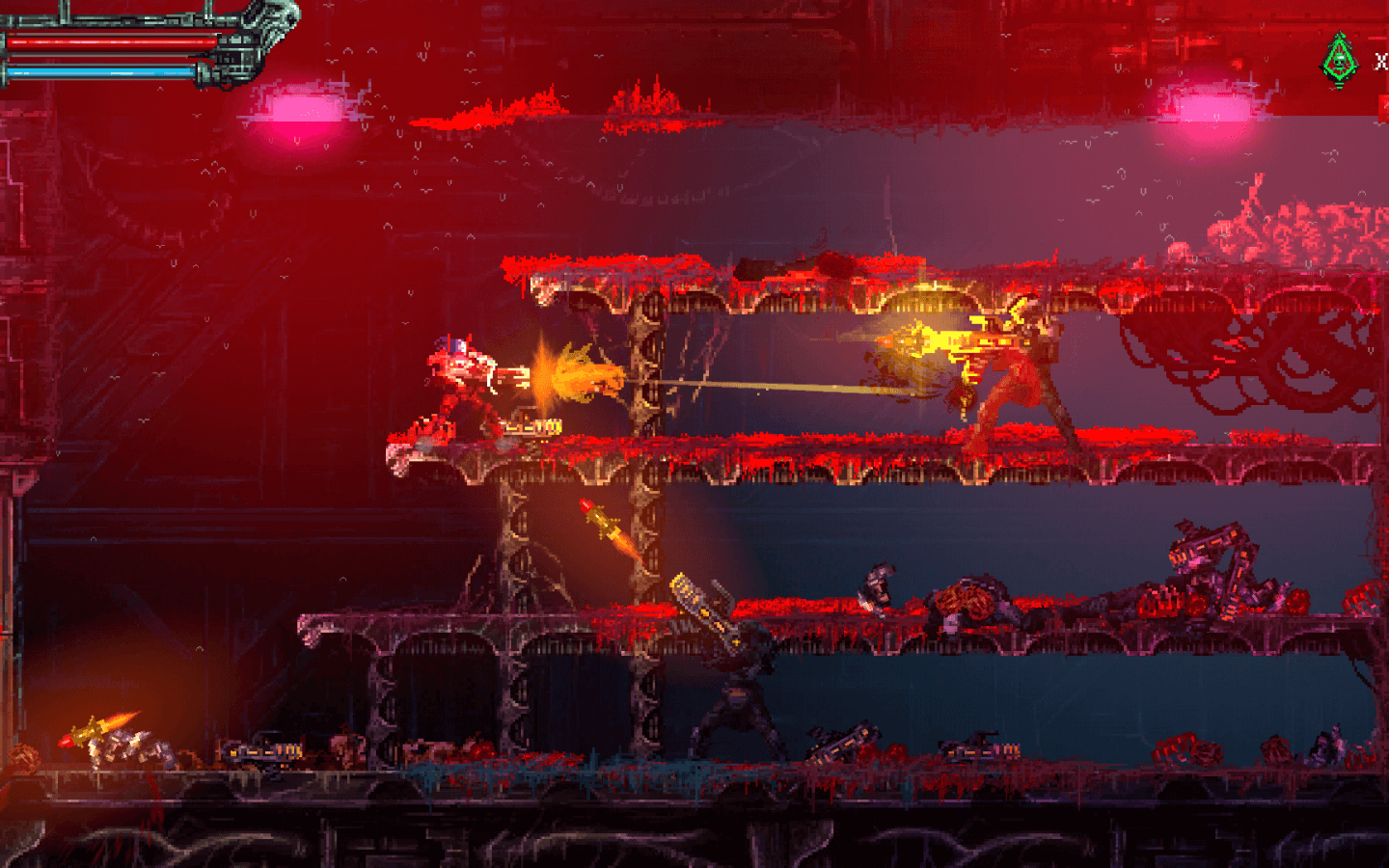 Valfaris will be available at retail for Nintendo Switch and PlayStation 4 this November. The boxed versions come courtesy of publisher and distributor, Merge Games. An exact release date for the physical versions are still to be confirmed.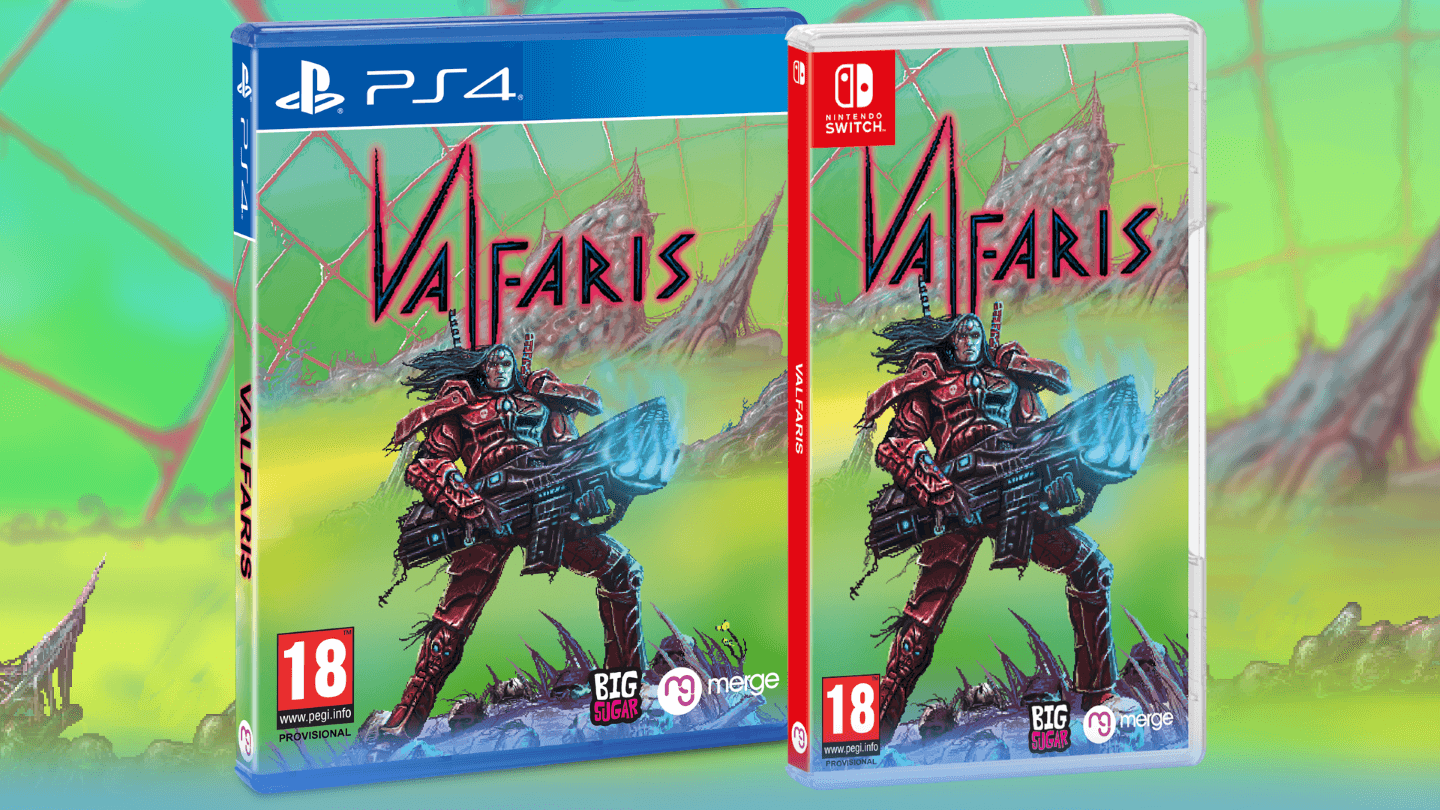 Presskit
A selection of Valfaris artwork, gifs, logos, screenshots, and PR's are available in the press kit: